Open House Preparations Sellers Always Overlook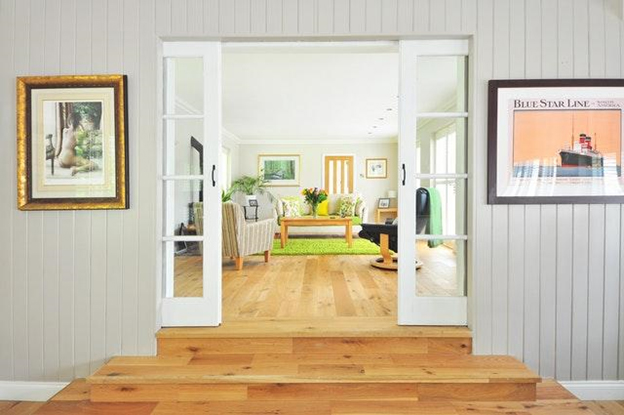 Image via Pexels
You put a lot of time into setting up and decorating your home and infusing it with your tastes and personality. When it's time to put it on the market, you may think it's perfect just the way it is when in actuality, it's best to strip away all the things that make the place "you." Rather than allowing the house to reflect you, it's best to set it up in a way that allows others to see themselves living there.

At no time is this more important than before an open house. An open house is an opportunity for you to make a lasting impression on dozens of potential buyers. You want your house to be as clean, warm, and inviting as possible while also allowing it to be a blank canvas on which shoppers can paint an image of their own future life.

You may know the basics of home staging, but even the most experienced real estate veterans miss things from time to time. Below are some of the most commonly missed open house preparations.
Highlight Storage Areas
Typically, when you read about staging advice, you always see "cut the clutter" first. For a lot of people, that means stuffing personal belongings and extra decorations into closets and other storage areas. This is a mistake! Storage is a huge selling point for a house. People like to see things like walk-in closets, organized laundry rooms, clean basements, and built-in shelves. Filling these areas with stuff really distracts from their featured utility, which can be a real turn-off to home buyers.
Get Rid of Personal Touches
If you are putting your house on the market in order to move, you may as well get a head start on packing. Start with items that are personal to you and your family. Things such as photos, memorabilia, and diplomas are going to say "this is not your home" to potential buyers. Box them up and store them in the garage or basement, as long as they don't take up too much room or clutter these areas. If they do, consider renting a storage unit until it is time to relocate.
Hire a Cleaning Service
Even if you are a neat freak, living in the same place for a time means certain areas will be looked over. You get used to your space and comfortable with imperfections, so you don't readily see them. Hiring a professional service to deep clean your home before an open house ensures that it is ready to be viewed from top to bottom. It doesn't have to break the bank, either. Most homeowners spend between $115 – $227 on cleaning services. That is well worth it if it leads to a bid after your open house.
Don't Forget the Outdoors
Your home's curb appeal is a huge draw for potential buyers, so don't neglect it! Power wash your driveway, walkways, and any other surfaces that may show signs of wear and tear. A professional roof washing can also help bust mold and grime that darken its color. Fill in lawn holes and replant flower beds to make sure your grass and garden are lush and beautiful. Finally, if you have a pool, make sure it is clean and staged so homebuyers see it as an appealing amenity rather than an eyesore and unwanted responsibility.

***
Your home may be a reflection of you and your tastes, but when you put it on the market, it's best to change that up a bit. Making sure your home is clean and uncluttered makes it more appealing to potential buyers. Doing things like highlighting storage, getting rid of personal artifacts, hiring a cleaning service, and working on outdoor curb appeal will help you gather bids on your home so you can sell it more quickly.
Article by Suzie Wilson